MALTIPOOS ARE WHO WE ARE ~
When putting in an application for a maltipoo rescue ,please put up a 50.00 service charge .You can use paypal on the application page ,just to keep seperate always add this is servie fee for putting in application for a rescue maltipoo
We placed /re homed 2 male maltipoos this week .
A great place to communicate is at facebook.
You can find our talk board there I Love Maltipoos or you can add me as a friend
join superpoke pets once you join and then look us up as friends .
the club has a talk board on facebook
I love maltipoos
Beyond Time Forum
Join us to talk about pets or /and if you are interested in the other side .
NAMCR ...the place to be if you are a Maltipoo/Maltepoo/Maltapoo Owner or breeder join us today !!!!!!! Promote the Maltipoo!
call ...256-728-3323 or 256-776-7422 ,please put rescue in subject line ..
Please be checking also with all your local pounds and shelters as with the economy as it is (many buy because of 'cute or children want and then find they know nothing about having a dog or do not have the time ) and many will go to rescues because of it . So ,the next few months are busy and heartbreaking for animals .Remember a rescue dog ,cat ,bird needs you ....
Looking for a few good maltipoo breeders !
Now starting American Maltipoo (Maltepoo ,Maltapoo ) Club and National Maltepoo ,Maltipoo ,Maltapoo CLub ..these clubs will be smaller versions and only informational clubs .
Later as we grow these will be used as Parent CLubs of First Generation ,Second Generation and so forth in Maltipoos ,Maltepoos ,Maltapoos . Coming soon so watch for links here !
The making of a maltipoo/maltepoo starts with a Poodle and a Maltese .
MALTESE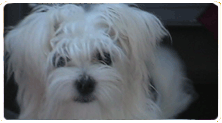 POODLE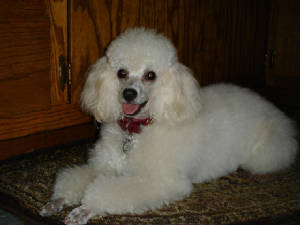 Attention !!
NEW ONLINE AND FREE TO READ !
Books for children about the maltipoo ...
All can be found at
Also ...'Meet the Maltipoo Book 1 is now online and ready to read .
MORE INFO and Pictures coming soon online ..
Read the Maltipoo Books ! Book 1 of a series of Maltipoo Books are online now ...read Book 1 ..Introducing the Maltipoo ..
If you truly want good advice for your training of your maltipoo ,go to this site
and buy his books . We recomend if you buy a book on a maltipoo or any other breed or crossbreed ,know that the person that offers it is at least knowlegeable enough to write it .... Thanks .
This is our main site .To get in touch with us please use the e-mail below .To register with us ,please call 256-728-3323 ,leave name and number and we will call you back !
Also ,there may be scammers or breeders that say are registered or a member of Maltipooclub ,are in a State Chapter ..There are no State Chapters of the Maltipoo CLub ..All breeders that are registered with us are listed on our site .NO OTHER IS A MEMBER ..Please call us or e-mail us if you get a breeder that uses us and is not listed ..We will search the net and if we find a breeder using us that is not listed on our site we will put them here as scammers .Look for the Scammer page ! Thanks .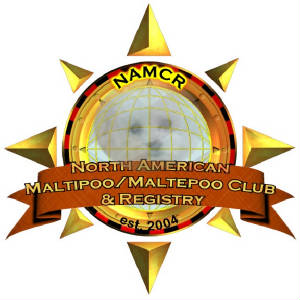 Welcome to the website of the North American Maltipoo Club and Registry (NAMCR). We are happy you have found us! Please spend some time with us and see what's happening with our club. Just use the links to the left of this page to navigate through our website.

We are always looking for new Club members and hope you will consider joining NAMCR today. If you are a Maltipoo owner, breeder or just a supporter of the cross breed, we'd love to have you in our club.




BELOW YOU WILL FIND MEMBER AND BREEDER LISTS AND LINKS AND INFORMATION PAGES .
A breeder registered with us is the place to get your Maltipoo ..